Welcome to Colton Parish Council
Colton Parish is an area of some 20 sq miles between Windermere and Coniston Water in the southern part of the Lake District.
There is no main settlement in the Parish – it is a collection of small villages, hamlets and farms across 3 valleys: Coniston Water and the Crake Valley in the west, the Rusland Valley in the middle and Windermere and the Leven Valley to the east.
If you cannot find the information or answer you are looking for please e-mail the clerk
How to contact your local councillors
---
The Annual Parish Meeting and the Annual Parish Council Meeting to be held on Monday 13th May 2019 in Bouth Village Hall, starting at 7pm
(Chair's surgery from 6.30pm)
Colton Parish Council Minutes March 2019 DRAFT Agendas -May 2019 7.5.19
In order to comply with financial regulation and transparency Colton Parish Council has published its accounts and governance details
In order to comply with data protection regulation Colton Parish Council has to publish its Data Protection Policy
---
News: Lengthsman's Latest Drain Clearing Work
This May Archie has been working in the Ickenthwaite area of the Parish, clearing the drains. Archie has also been strimming verges and clearing bridge vegetation across the Parish.  Thank you Archie!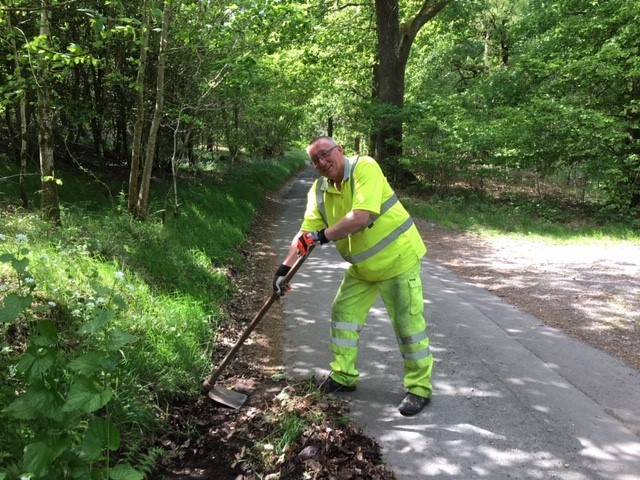 ---