Meet the councillors working to help your community
Colton Parish Council consists of 9 councillors, with 3 councillors working in each of the 3 wards within the parish. Councillors are supported by the Parish Clerk who is also the Responsible Financial Officer.
How to contact your local council
East Ward – Finsthwaite & Lakeside
Cllr David Hoyle – Joined 2010 – Vice Chairman since 2017 – Register of Interests
David lives at Thwaite Moss, Rusland. He has a background in financial management and runs a retail business with his wife, Judi, in Marple, Cheshire.  He runs the Colton Parish Link, is a member of Rusland Reading Rooms Committee, and Secretary of Hawkshead Bowling Club. He is interested in gardening, music, sport and the countryside.
Cllr Graham Jarvis – Joined 2017 – Register of Interests
Graham moved to Rusland in 2014, having previously spent much of his free times in Coniston. He was brought up on a farm in Suffolk and his wife's family is from Langdale. Graham qualified as a Probation Officer working mainly with the youth court, children's rights and child protection. Graham has two children; both working abroad. His interests include natural history, rural matters, bee keeping, literature, art and classic cars.
There is currently one councillor vacancy for East Ward
Central Ward – Bouth & Rusland
Cllr John Watson – joined 2002 – Register of Interests
John  was born at New Close, and went to school at Colton then Cartmel.  He left school at 15 and worked with his father on the farm for 10 years.  In 1973 he set up in partnership with his brother, keeping 200 plus pedigree Ayrshires.  He is a member of the Ayrshire Cattle Society and the North West Ayrshire Breeders Club.  He is the present chairman of the Rusland Show Committee and has served on that committee for about 40 years.
Cllr Marion Brown – Joined 2017 – Register of Interests
Marion was born in Lanarkshire in Scotland and now lives in Bouth. She runs a small consultancy business from home after working in the insurance industry for 20 years. She is actively involved in the community as; committee member for Hay Bridge Nature Society, secretary for Bouth Village Green, member of Bouth WI and supported Rusland Horizons Green Trails project. Marion enjoys walking, cycling & writing children's books.
Cllr Ken Dean – Joined 2008 – Chairman since 2017 – Register of Interests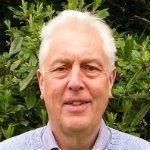 Ken was born in Accrington and lived in Bouth for 33 years. He is married to Sue who has lived in Bouth for most of her life and has two daughters who were educated at local schools. He is a Chartered Accountant and prior to retiring in 2006 was a Finance Director for Kimberly Clark. Ken's interests include playing golf & gardening. In the past has been a governor of Cartmel Priory School and ran the local Leven Valley football team.
West Ward – Colton, Oxen Park, Nibthwaite & Spark Bridge
Cllr John Milburn – Joined 20?? Register of interests
John farms at Stock Farm, High Nibthwaite having taken over from his father in 1988. He went to school at Satterthwaite and Coniston. On leaving school he was a farm worker at Lowick and groundsman for Cumbria Education. He is a member of Bethecar Moor Commoners Association, running a hefted flock of Swaledale ewes, along with a  beef suckler herd. He has been a member of Lowick & District Agricultural Society for 20 years.
Fiona Baxter – Joined 2017 – Register of interest
There is currently one vacancy for West Ward
Clerk
Suzanne Pender – Joined 2018
Suzanne is a part time project manager in the nuclear industry, she lives in Kendal with her two children. She was educated in Switzerland and went to Lancaster University. She really enjoys working with communities. Suzanne is also Director of Ulverston Parkrun and enjoys walking with her dog in the National Park.