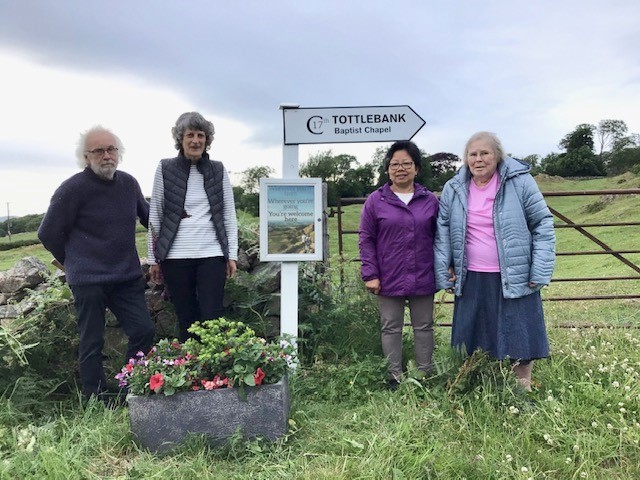 Mrs Margaret Hamps, Secretary of Tottlebank Church submitted an application on behalf of Tottlebank Church and sent us some lovely photos of local church goers and their planting and new bench, thank you so much for sending in pictures to the Parish website!
She told Colton Parish that "we found someone who was able to recycle the existing bench and ……. we have seen an increasing number of people finding their way down the lane and enjoying the peaceful spot where our church is situated"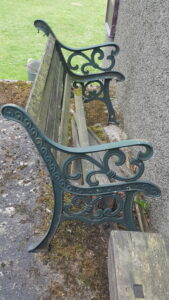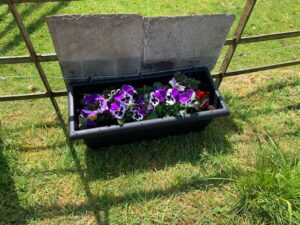 Lynn Sly from Bandrake Head told us that she had to put slates behind the planters to stop the sheep eating the flowers, I'm sure they were very tasty though!
Friends and neighbours Maggie Biddlestone and Paulette Bissell from Finsthwaite sent Colton Parish a lovely message telling us how they "have overseen the creating of the memory garden in Lakeside ……and that the community have all taken an interest and have all enjoyed being a part of creating this garden".
This is lovely to hear and Colton Parish is so pleased to be able to support the village and villagers to come together during the difficult times that we have experienced recently.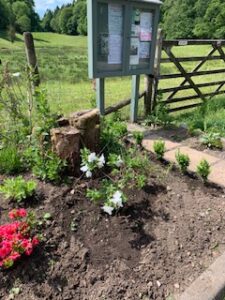 Gill from Oxen Park says "We currently have 4 planters around the village. We also used some of the money to purchase a water butt and watering can…….after filling the planters we quickly realised how frequently they need watering, so to help with this we made the butt and watering can available for anyone that's passing to use, which has worked quite well"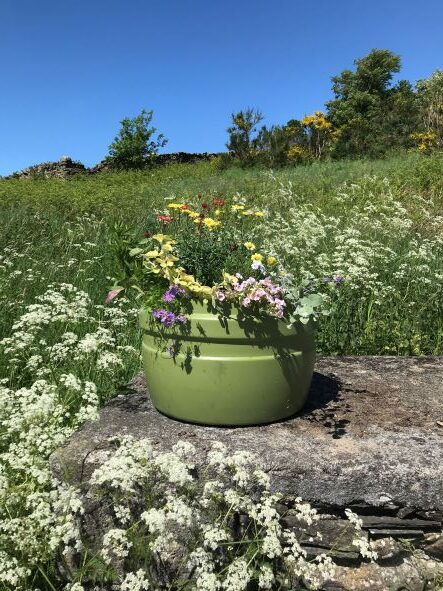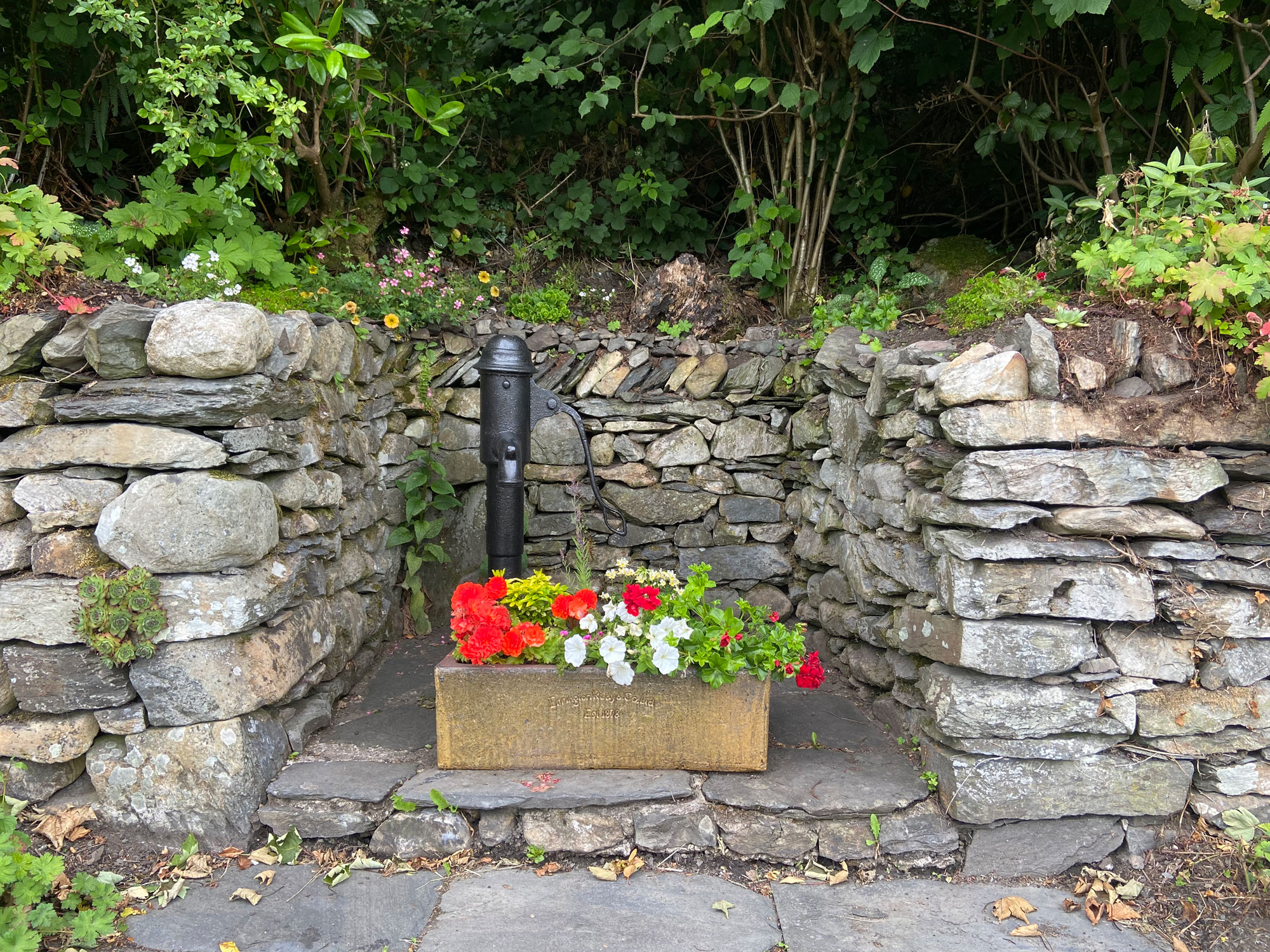 Dave Hamer, Chair of Bouth Village Green Committee sent us these photos "Two from the water pump opposite Bark House in Bouth, the planter and plants both in the planter and above around the wall top were purchased from the grant. The pump has also been repainted………….The other picture shows the two planters by the 'resting bench' on the steep rise up to the Village Hall"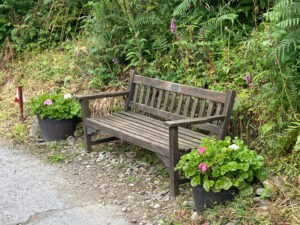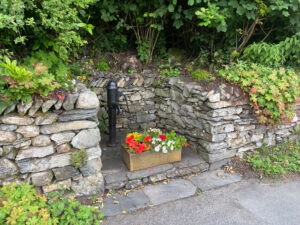 That is a lovely place to sit and look at the view aka catch your breath!  They are also planning to plant a small wildflower meadow at the bottom end of the village green later in the year.
Rusland Reading Room is looking rather splendid too, thanks to Cllr David Hoyle for these photographs taken recently.