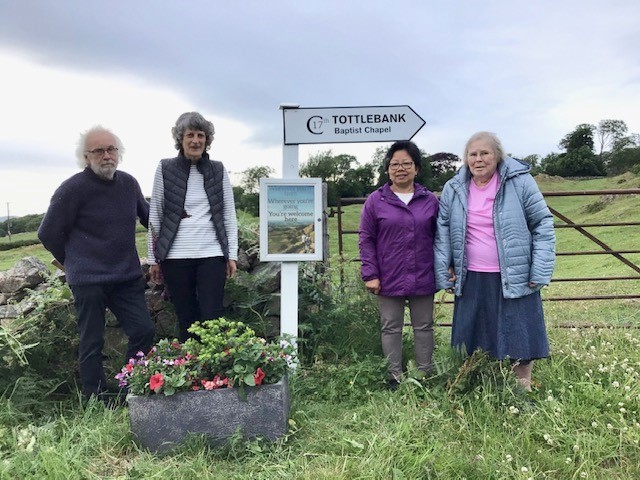 Mrs Margaret Hamps, Secretary of Tottlebank Church submitted an application on behalf of Tottlebank Church and sent us some lovely photos of local church goers and their planting and new bench, thank you so much for sending in pictures to the Parish website!  
She told Colton Parish that "we found someone who was able to recycle the existing bench and ……. we have seen an increasing number of people finding their way down the lane and enjoying the peaceful spot where our church is situated"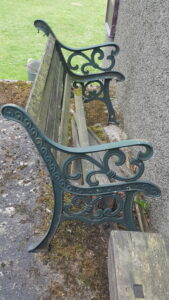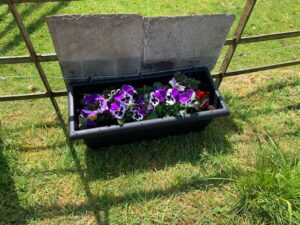 Lynn Sly from Bandrake Head told us that she had to put slates behind the planters to stop the sheep eating the flowers, I'm sure they were very tasty though!
Friends and neighbours Maggie Biddlestone and Paulette Bissell from Finsthwaite sent Colton Parish a lovely message telling us how they "have overseen the creating of the memory garden in Lakeside ……and that the community have all taken an interest and have all enjoyed being a part of creating this garden".
This is lovely to hear and Colton Parish is so pleased to be able to support the village and villagers to come together during the difficult times that we have experienced recently.