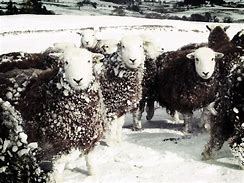 Colton Parish Council-working for you!
Winter is here though we've now had the shortest day and a promise of a glimpse of a special star in the western skies on Christmas Eve!
Colton Parish Council members have been continuing to work in their communities and linking into other networks in South Lakeland as we head towards Christmas and into 2021 and a list of useful numbers has also been posted on the homepage should you find that you need support or advice during this time.
All that remains for Colton Parish Council to do now is to wish our Parishioners all the very best wishes for a happy and healthy Christmas and to new beginnings in 2021. 
Attached is a 'vaccination ladder' produced by NHS communications explaining the priority groups in the first phase of the vaccination roll-out....
Useful contacts can be found by clicking on this link should you require any assistance or advice over the festive season.
Recent Parish Council Meeting
30 November 2020
Parish Council via Zoom
Next Parish Council Meeting
11 January 2021
Parish Council via Zoom
Meeting ID: 693 518 7424
Passcode: Colton2906
Keep In Touch
Subscribe to our Colton Parish Link newsletter and never miss an event or activity happening in the local area