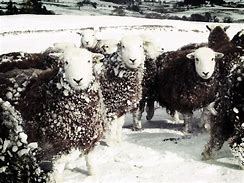 Colton Parish Council-working for you!
Colton Parish Council members have been continuing to work in their communities and linking into other networks in South Lakeland and a list of useful numbers has  been posted on the homepage should you find that you need support or advice.
We would also be grateful if you could continue to support the local businesses who have been delivering food and household goods to every corner of the Parish through all weathers and I'm sure that they still appreciate all the business that we can put their way so that they continue to thrive on the high street over the winter and beyond.
Stay safe and stay in touch with us!
This article came from a writer who pulls together a weekly blog on follies and landscape architecture. This week it featured Finsthwaite Tower,...
Recent Parish Council Meeting
29 November 2021
Parish Council
MEETING CANCELLED
Next Parish Council Meeting
10 January 2022
Parish Council
Bouth Village Hall
Keep In Touch
Subscribe to our Colton Parish Link newsletter and never miss an event or activity happening in the local area