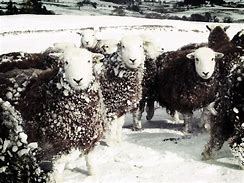 Colton Parish Council-working for you!
Winter is here though we've long since had the shortest day and there are some signs of evenings staying lighter for longer, I've even seen some early snowdrops breaking their way through the ground as we head towards spring!
Colton Parish Council members have been continuing to work in their communities and linking into other networks in South Lakeland and a list of useful numbers has  been posted on the homepage should you find that you need support or advice during this time.
We would also be grateful if you could continue to support the local businesses who have been delivering food and household goods to every corner of the Parish through the rain, and latterly through the snow and ice.  They too are struggling to stay afloat during lockdown 3.0 and I'm sure that they appreciate all the business that we can put their way so that they are still there on the high street when we are actually allowed to venture out for something other than permitted daily exercise.
Stay warm, stay safe and stay in touch with us!
Community Grant funding is now available from Colton Parish Council, please download and return your application form before the 14th March deadline!
Please find attached a publication from the British Society for Immunology about covid-19 vaccinations that may be of interest to you and which...
As the Covid19 pandemic continues to impact on us all, colleagues and partners from the South Lakeland Community Resilience group and NHS Better...
Recent Parish Council Meeting
11 January 2021
Parish Council via Zoom
Next Parish Council Meeting
15 February 2021
Parish Council via Zoom
Meeting ID: 693 518 7424
Keep In Touch
Subscribe to our Colton Parish Link newsletter and never miss an event or activity happening in the local area